About
XYZ Axis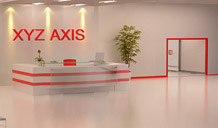 XYZ Axis is an artist-driven, full-service 3-D animation and visual effects studio with production office in Chennai, India.
We create high quality computer graphics, 3D Animation for various industries and develop content for Internet and Interactive Programs.
We work in collaboration with major media, civil, mechanical, medical and educational services companies throughout the world. Our creative skills range from visual and special effects development to final post, including complete CG, walkthroughs, rendering and simulation.
Our expertise in the animation industry has led us to develop a comprehensive training service to extend our knowledge to those who have the acumen to achieve in animation industry.